Management and consultancy

services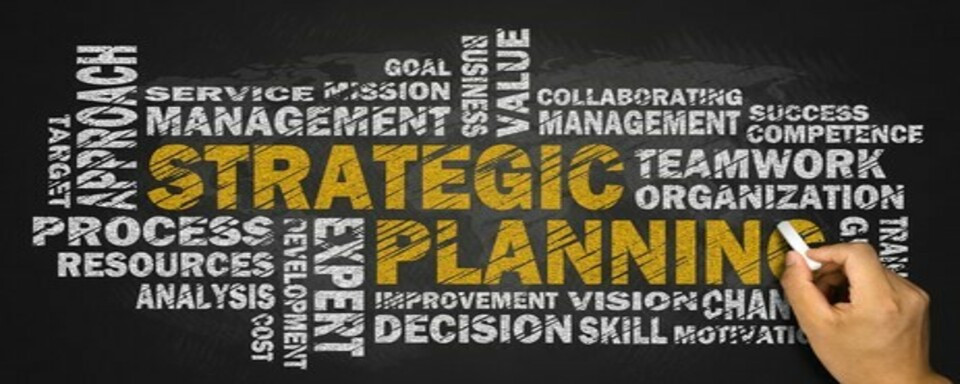 Strategic planning
Governance systems
M&A evaluation
Developing non-for-profit organizations
Marketing strategy & planning
Organizations development
Management consultation
Muqawlat provides knowledge and consulting services by adding value for all our clients; participating in developing human resources skills; providing sustainability for their business; and building capacity for their companies. Quality requirements and ethical manners are the main determinants in our work as well as maintaining relations and following up on our clients even after delivering
Value added to our clients:
Introducing applicable and realistic solutions
Providing sustainability for their business
Building capacity for their companies
Aligning the solutions with their strategies


Strategic Management & Branding strategy:
Strategic management analysis
Strategic management formulation
Strategic management implementation
Branding strategy
M&A (merging & acquisition)


Developing non-for-profit organizations:
Designing projects
Results-based management
Managing multilateral and bilateral international aid programs
Writing proposals
Evaluation


Management consulting Services:
Companies & organizations evaluation
Communication plans & stakeholders analys
Designing organization structure
Developing business plans
Change management
Feasibility study
Valuation companies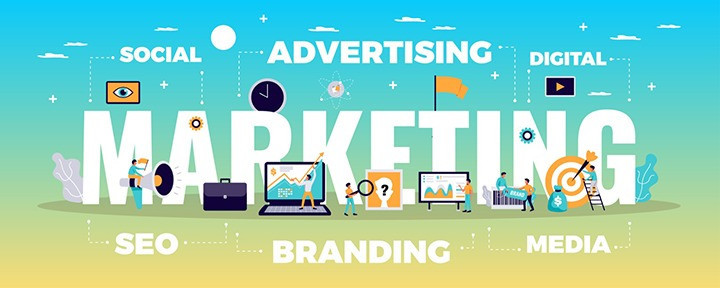 Muqawlat, the right Marketing Agency for your business


Every company has the potential to succeed, but without a proper marketing plan, they often fall short.

The proper implementation of a well-designed marketing strategy will greatly enhance the success of any business.
Muqawlat:

Designs an effective workable strategy
Optimizes the potential of your company.
Fashions Brand that matters.
seeks to build relationships with your target audience
Increases overall exposure to potential customers who are likely interested in your product or
Advice on the types of communications materials you need to support activities
Provides a flexible and cost-effective approach to achieve your business growth ambitions
Enables your campaign to be quickly implemented
access to the expertise and resources required to execute a successful outsourced sales strategy
Reducing your overheads and increasing your return on investment (ROI).


How we do it:

Primary focus to help your business out to inspire your audience.
See your business in a new light.
Spark new ideas within you.
Collaborate and communicate.
Determine the key performance indicators.
Reporting to our clients.


Why Organizations Outsource marketing and sales?
Improve performance.
Speed to Market.
Raise sales.
Cover the lack of expertise.
Develop an effective Sales Strategy.
Strengthen the sales culture.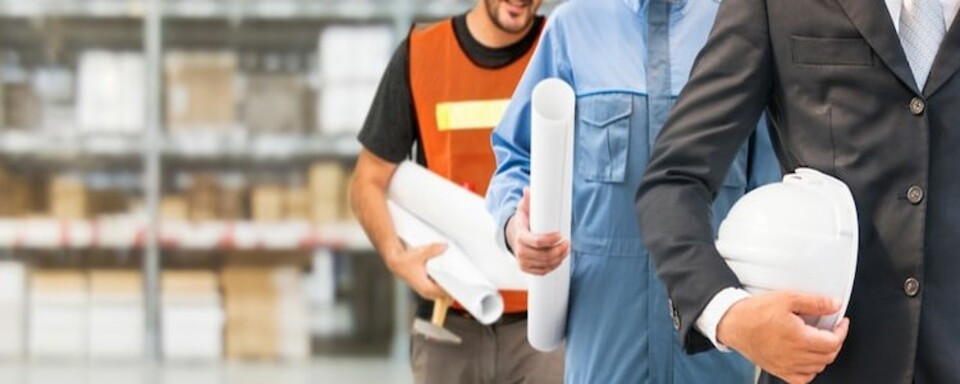 Muqawlat provides plenty of project management services. Our focus is highlighted on our clients through proactive communication, cooperation and leading technology. Your timing and budget goals drive the decision-making procedures. We deliver field-proven project management techniques to ensure success.
Designing projects (concepts & proposals)
Evaluation (all types of projects)
PMO (project management offices)
Project management systems
Risk management
Cost control
Project Management Systems

Designing and developing comprehensive Project Management Systems (PMS) facilitate the integration of various functional processes within the client's unique environment. The Project Management System will include the following three core components:
A Revised Operating Model.
Defined Processes, Procedures, Roles and Responsibilities.
Monitoring System.
Project Control Services
Muqawlat projects team manages the time schedules considering it as one of the most important management tools of the project through:
Preparing the main Schedule.
Formulating Detailed Schedule.
Updating the schedule weekly and monthly according to the client's needs.
Establishing a Project Monitoring System.


Secondment
Secondment takes place when an employee is temporarily assigned to work for another organization or a different part of their employer in order to gain new skills or experience, preserve pension and other costs, providing staff for short-term projects, provide cover for short-term absences, and voiding redundancies.


Risk Management

We develop high-level estimates of resources requirements, time and cost. Accordingly, we assess the risks of the project and develop action plans to mitigate them. We design the accountability and authority for managing the project and controlling changes in the plan.

Cost Estimating, budgeting, and control:
Muqawlat provides management of the estimated cost studies. It focuses on studying the distribution of costs among the different parts, components and activities. Then it applies valuable engineering techniques to propose reasonable and applicable changes to basic elements, such as the design of certain elements, methods of implementation and materials to be used along with the rules and specifications governing the work.
Cost Budget: The project management team prepares the cost budget by reviewing the cost estimate of the activities, phases and the different parts of the project, and, after all, the team prepares the project cash flow.
Cost Control: The project management team will manage the activities of cost and budget control by reviewing the impact of the project's changes and proposing the necessary changes that may be required. Therefore, you can initiate some corrective actions and issue periodic updates on the main cash flow to examine the performance index in the light of the proposed future cost.


Managing Communications System

To ensure the smooth flow of information generated in terms of collection, distribution, retrieval and disposal, Muqawlat offers a Document System (D.S) supported by a dedicated IT solution to facilitate the performance of stakeholders and manage activities:
Arranging the monthly progress meetings of the project with all involved parties.
Assisting in settling any understanding gaps that may occur between parties.
Advising the client in the event of any persistent failure by the contractors to comply with the contract documents and in the event of an unsatisfactory rate of performance.
Informing the client and the contractor in all matters regarding the requirements and interpretation of the contract documents.
Preparing, compiling, participating and managing dispute period activities.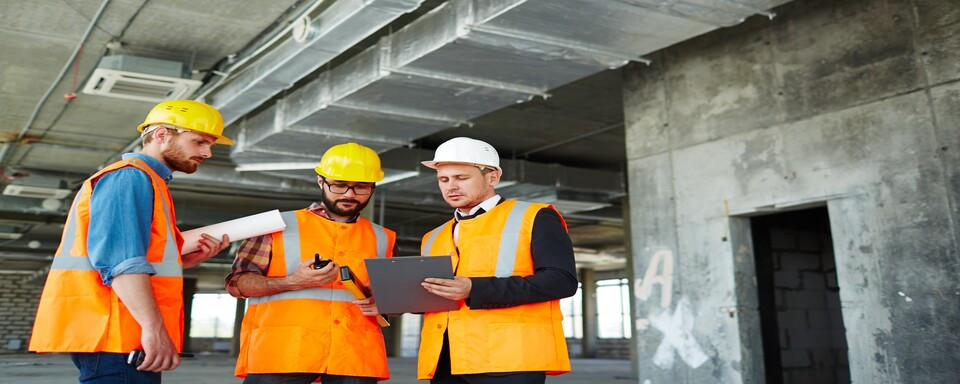 Our focus remains firmly on our clients through pro-active communication and collaboration. From the beginning, your timing and budget goals drive the decision-making process. The value of having one organization oversees the various parties and myriad of details necessary for success cannot be over-emphasized. Also, you have a single point of contact for any questions or issues that need to be resolved.


The following is a list of the many services we offer our clients:
Monitor the work of construction to ensure the implementation of the designs and specifications according to the contract documents.
Compile and check the revision of the recommendations for materials approval or rejection.
Certify work volumes and issue an interim certificate for progress payment.
Manage, review and negotiate claims and variations activities.
Control cost, apply a value-engineering concept, and approve submittals.
Monitor the Contractor's progress and problems to ensure timely decision-making to avoid the Contractor initiating penalty claims.
Maintain and keep records and correspondences.
Compile and issue standard progress reports.
Arrange the Site's weekly progress meeting.
Periodical Review of the project objectives (every two weeks) to ensure that the outcomes required by the project are being achieved.
Review of time schedule (Bi-weekly): MUQAWLAT will work very closely with the OUR RESPECTED CLIENT to ensure that time commitments are met.
Play an important role in tracking the activities to ensure compliance with the recommendations and the rollout action plan.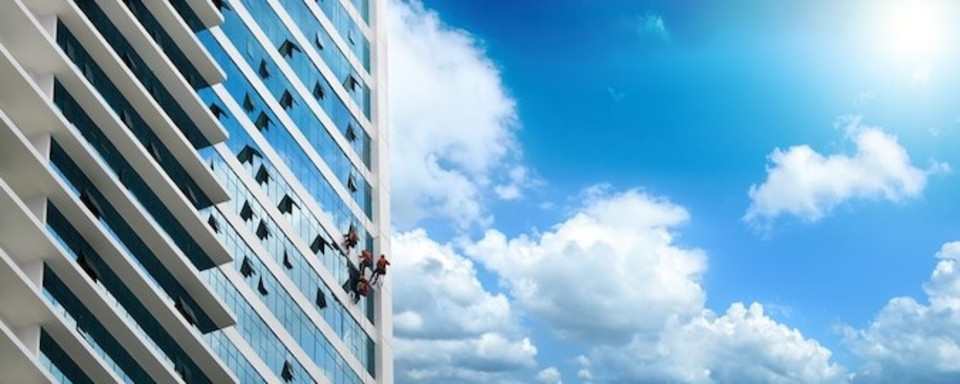 Muqawlat helps customers reduce costs and focus on their core business. We understand the challenges property owners face every day and we have designed our services to ensure the smooth operation of your property efficiently and effectively.
We provide our services through appointing an accessible proper facility management team for your property.
Our key aim is to provide a reliable and professional service following standards of the 'good facility management guide'.
Facility & Maintenance management includes but not limited to:
Electro-mechanical (MEP) and plumbing.
AC and heating cleaning.
Swimming pool maintenance.
Cleaning services.
Periodic property inspection.
Preventative maintenance programs.
Special Maintenance: acquire bids for major needs.
Garden maintenance.
Industrial cleaning.
24 Hour Emergency Service.


Renting Management
Advertise leasing of unites.
Arrange showing of unit.
Ensure completion of rental application.
Prepare leases from security deposit, check in-list.
Inspect the property prior to the tenants moving in.
Upon move out inspection.
Prepare the final settlement of the security deposit.


Reports and Inspection Management:
Monthly reports.
Property records.
Annual or semi-annual inspections.



No extra money, time or efforts to spend on your day-to-day maintenance.
We have it all covered for you!
Call us now, get your facility fully maintained and take it to the next level.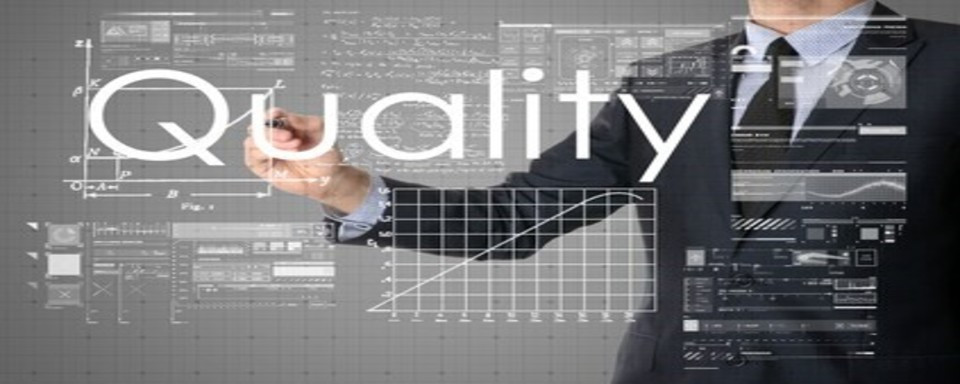 Enhance the Way You Do Business Today!
Designing Quality Management Systems
Quality is one of the imperatives in the client's satisfaction. Muqawlat is specialized in designing quality management systems in a practical methodology.


ISO CONSULTING and Auditing
Muqawlat will run a pre-certificate audit to assess the level of conformance to the ISO standard within your organization. Based on findings, we develop a comprehensive quality management framework to suit the organizations' needs and to prepare it for ISO certification.
Muqawlat will place selected auditors based on the requirements of your organization's sector.


OUR VALUE PROPOSITION TO YOU
Muqawlat core value proposition to our clients is to always ensure that we offer the best possible solutions.
Talk to our consultants today to determine how we can help your organization achieve its desired levels of quality management.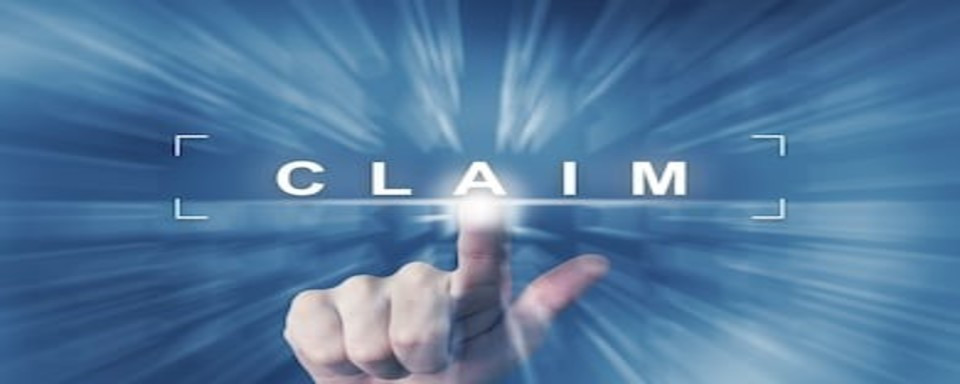 Muqawlat has developed a confident understanding of the major aspects of claim and dispute management.
Often, disputes arise when both affected parties unwilling to reach a compromise.
In this case, the situation calls for the intervention of a third party to analyze and conclude the dispute.
Muqawlat brings about a quick resolution by managing your disputes, analyzing your contractual standing, and through fact-finding by involving your project personnel in proceedings.


Services Available
Dispute Management and Resolution
Facilitating Claim Management, Arbitration, Adjudication, and Mediation.


Claims Preparation
Full claims preparation service.


Adjudication
Adjudication is a quick and relatively cost-friendly method of resolving disputes.


Claims Preparation
Our team will undertake the preparation of key documents to support the claim including the development of key claim strategy.
We undertake the management of all your claim requirements thus acting as your representative.
We understand that each claim is a unique proposition; therefore, requiring specifically tailored consulting services to ensure a cost- effective and concise resolution.
Regardless of you are a contractor or an owner, we will ensure that our planned approach is in accordance with your needs as a client.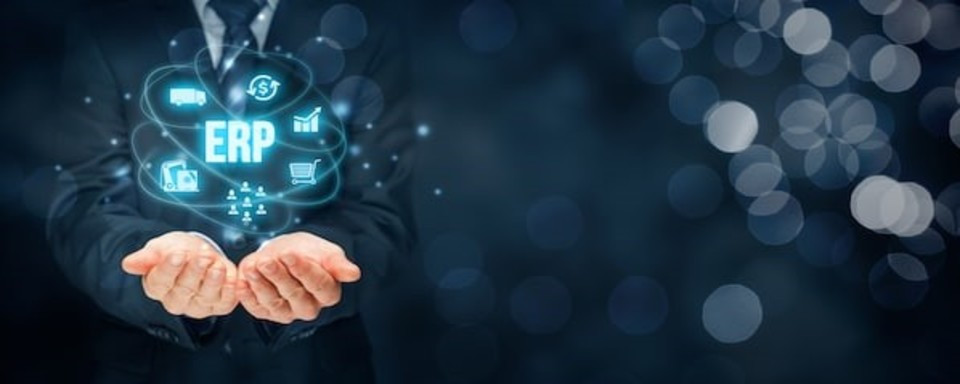 Enterprise resource planning is the integrated management of main business processes, often in real-time, that enables the flow of data between them
Muqawlat provides tailored ERP solutions based on what best meets the specific needs and technical capabilities of the organization. It covers multiple areas of business processes, such as product development, purchasing, inventory control, distribution, marketing, finance, and HR.
Our Solutions provide one central repository for all information shared by all different facets of ERP to improve the flow of data across the organization.


Enterprise ERP Software

As the ERP methodology has become more popular, software applications have emerged to help business managers implement ERP. Based on your organization's size and needs, there are a number of enterprise resource planning software vendors to choose from in the large enterprise, mid-market, and small business ERP market.
Muqawlat provides different options for enterprise ERP software and from different vendors:


Mobile ERP

Executives and employees want real-time access to information, regardless of where they are. It is expected that businesses will adopt mobile ERP for the reports and dashboards in order to conduct key business processes.


Cloud ERP
The cloud has been advancing steadily into the enterprise for some time, but many ERP users have been reluctant to place data in the cloud. However, those reservations have gradually been evaporating because the advantages of the cloud become apparent.


Social Media ERP
There has been a lot of hype about how important it is to add social media to ERP systems. Certainly, vendors have been quick to seize the initiative of adding social media packages to their ERP systems with much fanfare. Yet, some wonder whether there is much gain to be touched by integrating social media with ERP.


Two-tier ERP
Enterprises once attempted to build an all-encompassing ERP system to take care of every aspect of organizational systems. Nevertheless, some expensive failures have gradually brought about a change in strategy, which adopts two tiers of ERP.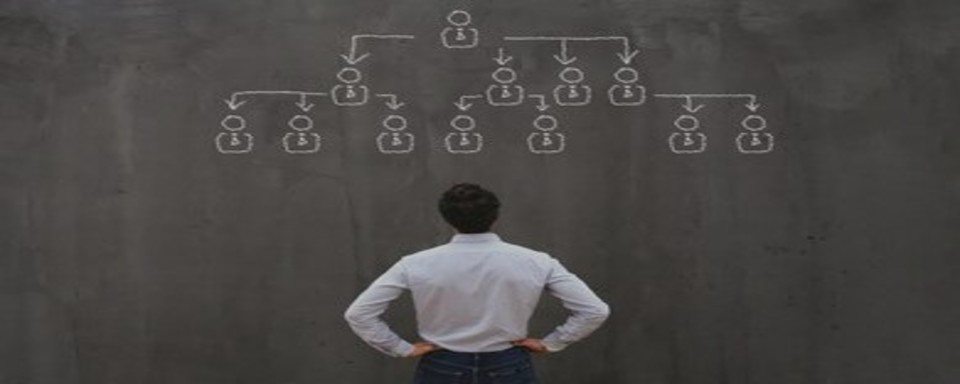 Secondment is assigning an employee temporarily to work for another company to acquire new skills or experience. It provides employees for short-term projects and acts more like a cover for short-term absences and redundancies
Secondment reduces costs and most related financial responsibilities that acquired when hiring.
Muqawlat representatives will discuss your specific needs and will work to meet your deadlines by conducting a confidential and customized search in our proprietary database to match your need. We provide specialists from different countries including
Consultants
Project Managers
Engineers of all specialties
Technologists
Technicians
{{ form.message }}