Muqawlat

is a leading Smart City System Integrator

Muqawlat is a mainstream construction managed ICT/special systems service provider, specialized in the construction managed ICT/special systems services market across the region. As a master smart city system integrator, we are currently operating in Qatar and have ambitious plans to expand into the Middle East and emerging markets.
Muqawlat is strategically positioning itself in the market as a Smart ICT Solutions provider focused on several market domains:
Managed Services Provider for Smart Buildings, Cities, and Smart Governments. Become a leading Smart Cities Managed Services Provider, providing operations support for all the implemented facilities. Smart Doha's unique differentiated approach and experience of professionally providing Managed Services for ICT Special Systems and Operations will provide the company an edge over major players and competitors and will position Muqawlat as a leading Virtual Service Provider for Smart Buildings, Smart Cities, and Smart Governments across the region providing next-generation operations and support services.

Smart Systems Business Consultancy
Muqawlat is specialized in smart technology solutions. We have business partnerships with the world's leading ICT and special systems manufacturers and service providers. We have a combined experience of more than 20 years in the ICT industry, special ICT systems for smart cities and smart governments. We can provide you with top-notch advisory and consultancy services and help you cope with rapid development and today's challenges. Our unique and distinguished approach ensures professionally managed services to leverage success and smartly implement your dreams into reality.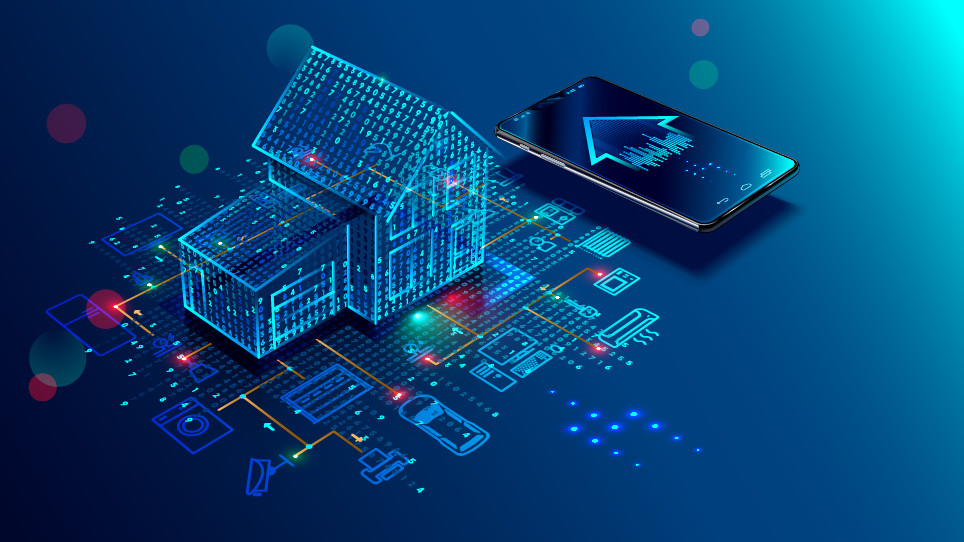 Smart Systems Design
The need for smart designs is to keep up with the demands of a rapidly changing world. The modern-day world demands and expects us to design smarter infrastructure in fields like industry, transportation, entertainment, and mega structures. These need to be sustainable and viable to meet the changing needs of communities and stakeholders.
We can provide you with topnotch advisory and consultancy services and help you cope with rapid development and today's challenges. From our perspective, smart designs come about by infusing modern technology with technical design. We can incorporate many types of technology including security systems, industrial CCTV, access controls, unified communications, and industrial IT infrastructure to create customized smart designs. We can work in niche and specialist areas including smart system designs for hotels, malls, airports, schools and smart cities.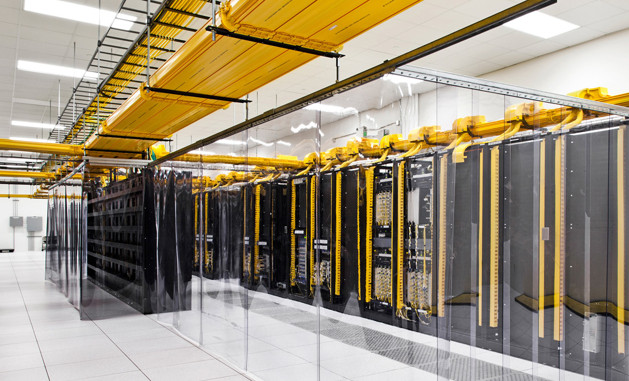 Smart Systems Implementation
The implementation of smart systems using modern technology is now a reality. We are ready and capable of applying smart systems for mega facilities, airports, ports, stadiums and smart cities. We seek to provide smart systems and solutions for an easier, enjoyable and safer life. We achieve this by marrying technological solutions with physical infrastructure to create smart services and businesses in terms of capacity, security, safety and enhance overall quality.

Smart Systems support
Our smart system support is one of the many services we offer for those who need technological maintenance. Muqawlat can help you maintain higher technological performance with integrated maintenance and technical support for hardware and software solutions. Our smart system support department can resolve problems quickly or even anticipate problems before they happen. We employ well-trained and highly skilled technicians to provide you with constant support either remotely or at hand.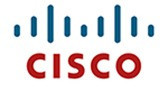 Cisco Systems is an American multinational corporation that designs, manufactures and sells networking equipment. Cisco has shaped the future of the Internet by creating unprecedented value and opportunity for its customers, employees, investors and ecosystem partners. Consequently, it has become the worldwide leader in networking through transforming how people connect, communicate and collaborate.
EMC is a global leader in enabling businesses and service providers to transform their operations and deliver information technology as a service (ITaaS). Cloud computing is fundamental to this transformation. Through innovative products and services, EMC accelerates the journey to cloud computing helping IT departments to store, manage, protect and analyse their most valuable asset, information, in a more agile, trusted and cost-efficient way.


Honeywell is a Fortune 100 company that invents and manufactures technologies to address some of the world's toughest challenges linked to global macrotrends such as energy efficiency, clean energy generation, safety and security, globalization and customer productivity. With approximately 132,000 employees worldwide, including more than 22,000 engineers and scientists.
Schneider Electric SA is a France-based multinational corporation that specializes in electricity distribution and automation management, and it produces installation components for energy management. It is headquartered in Rueil-Malmaison in France and is also based at the World Trade Centre of Grenoble.


Oracle is shifting the complexity from IT through moving it out of the enterprise by engineering hardware and software to work together in the cloud and in the data centre. By eliminating complexity and simplifying IT, Oracle enables its customers (400,000 of them in more than 145 countries around the world) to accelerate innovation and create value for their customers.
Siemens is a globally operating technology company with core activities in the fields of energy, healthcare, industry and infrastructure. On a continuing basis, we have around 362,000 employees as of September 30, 2013, and our business activities expand in nearly all countries of the world. Our reported consolidated revenue is of €75.882 billion in fiscal 2013. We operate in excess of 290 major production and manufacturing plants worldwide. In addition, we have office buildings, warehouses, research and development facilities or sales offices in almost every country in the world.


Microsoft Corporation is an American multinational corporation headquartered in Redmond in Washington. It develops, manufactures, licenses, supports and sells computer software, consumer electronics and personal computers and services. Its best-known software products are the Microsoft Windows line of operating systems, Microsoft Office suite and Internet Explorer web browser.
The International Business Machines Corporation (IBM) is an American multinational technology and consulting corporation. It is headquartered in Armonk, New York, United States. IBM manufactures, markets computer hardware and software and offers infrastructure, hosting and consulting services in areas ranging from mainframe computers to nanotechnology.


Corning Incorporated is the world leader in glass and ceramics specialty. Drawing on more than 160 years of materials science and process engineering knowledge, Corning creates and makes keystone components that enable high-technology systems for consumer electronics, mobile emissions control, telecommunications and life sciences. Our products include glass substrates for LCD televisions, computer monitors and laptops, ceramic substrates and filters for mobile emission control systems, optical fiber, cable, hardware and equipment for telecommunications networks, optical biosensors for drug discovery and other advanced optics and glass solutions for a number of industries including semiconductor, aerospace, defence, astronomy and metrology.
F5 Networks, Inc. is a multinational American company specialized in Application Delivery Networking (ADN) technology that optimizes the delivery of network-based applications and the security, performance, availability of servers, data storage devices and other network resources. F5 is headquartered in Seattle, Washington and has development, manufacturing and sales/marketing offices worldwide.


CommScope is one of the world's premier network infrastructure providers. We enable and empower many of the top-performing networks in existence today. CommScope Inc. is a multinational telecommunications company based in Hickory, North Carolina, United States since its founding in 1976. CommScope manufactures SYSTIMAX and Uniprise brands of Enterprise infrastructure of copper Unshielded Twisted Pair cabling, connector panels, jacks and fiber optic cabling, connector panels, racking and metals. CommScope also manufactures environmentally secure cabinets for FTTN and DSL applications.
Hewlett-Packard Company or HP is an American multinational information technology corporation headquartered in Palo Alto, California, United States. It provides hardware, software and services to consumers, small-and-medium-sized businesses (SMBs) and large enterprises including customers in the government, health and education sectors.


Anixter International is a company based in Glenview, Illinois, USA and founded in 1957. The company supplies communications and security products, electrical and electronic wire and cable, fasteners and other small components.
Juniper Networks is in the business of network innovation. From devices to data centers and from consumers to cloud providers, Juniper Networks delivers the software, silicon and systems that transform the experience and economics of networking.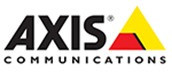 Axis is the market leader in network video and a driving force behind the shift from analog to digital video surveillance which paves the way for a more secure, smarter and safer world. Axis offers network video solutions for professional installations featuring products and solutions that are based on innovative and open technical platforms.
Some of the biggest names in business, education and government do trust Aruba for good reason. Aruba provides access management, network infrastructure and mobility application solutions that enable them to create next-generation mobility networks. Its solutions are unified into one cohesive and manageable enterprise mobility infrastructure that strengthens security, simplifies how users and devices connect and eases the burden on IT.

Samsung has evolved into a world-class corporation with businesses that span advance technology, semiconductors, skyscraper and plant construction, petrochemical, fashion, medicine, finance, hotels and more. Our discoveries, inventions and breakthrough products have allowed us to be a leader in these fields constantly. After all, we are pushing the industries forward.